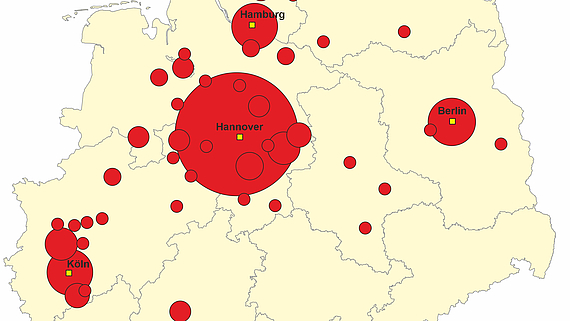 Contact with our former students is very important to us in order to align our teaching programme, in addition to the indispensable focus on research-oriented teaching, with the changing needs of the non-scientific job market.
In addition, the alumni association WiGeoH of economic geography in Hannover organises an alumni meeting every two years which regularly brings together 100-200 graduates of economic geography for an informal exchange. In addition, also organised by WiGeoH, we survey all of our economic geography graduates every four years about their professional careers.
This gives us valuable information from our former students about career prospects, job market opportunities, specialisations as well as job satisfaction and adequacy, which helps to align our current teaching with the demands of the job market. The results of these alumni surveys over the past 25 years follow below.
RESULTS OF THE ECONOMIC GEOGRAPHY ALUMNI SURVEYS
Contact person for the alumni survey
Prof. Dr. rer. nat. Rolf Sternberg
Address
Schneiderberg 50
30167 Hannover
Prof. Dr. rer. nat. Rolf Sternberg